The production process of "Donbas Ceramic Bodies" LLC allows to have a sufficiently wide range of ceramic bodies for ceramic, building, refractory and others branches of the industry.
There are several technological lines, including dry and wet grinding of raw materials, dosing, mixing, moistening and vacuumizing; dehydration of suspensions in a tower spray dryer or in a filter press. The above mentioned technology allows to produce any kind of the ceramic body from the simplest one to jewelry one on the composition and properties of porcelain.
---
The dry grinding line of clayey materials with a maximum capacity of up to 11 tons per hour is designed and manufactured by the world leader in the grinding of non-metallic materials by HAZEMAG (Germany). Application in the grinding scheme of the multistage classifier and complex process control system on the basis of SIEMENS industrial controllers allows to control confidently the ultimate humidity of the clayey materials' powder and the grinding tonnage of clayey materials in order to meet the demands of production procedures and customers' requests as well.
The wet grinding line is designed and manufactured by ICF Industrie Cibek S.p.A (Italy), the most authoritative company in the field of ceramic bodies' production. It consists of batch action ball mills of 38 m3 volume; tower spray dryer with capacity by evaporative rate – 3000 kg/hr; accumulative silos of 50 m3 volume, equipment for screening and magnetic enrichment of the suspension.
The system of double magnetic products' separation at the production stage provides maximum purification of the suspension from harmful ferromagnetic inclusions. Integrated process control system makes it possible to control the humidity and granular powder size that is a necessary condition for obtaining high-quality products. Specially designed silos allow to store finished products without losing its consumer properties for a long time.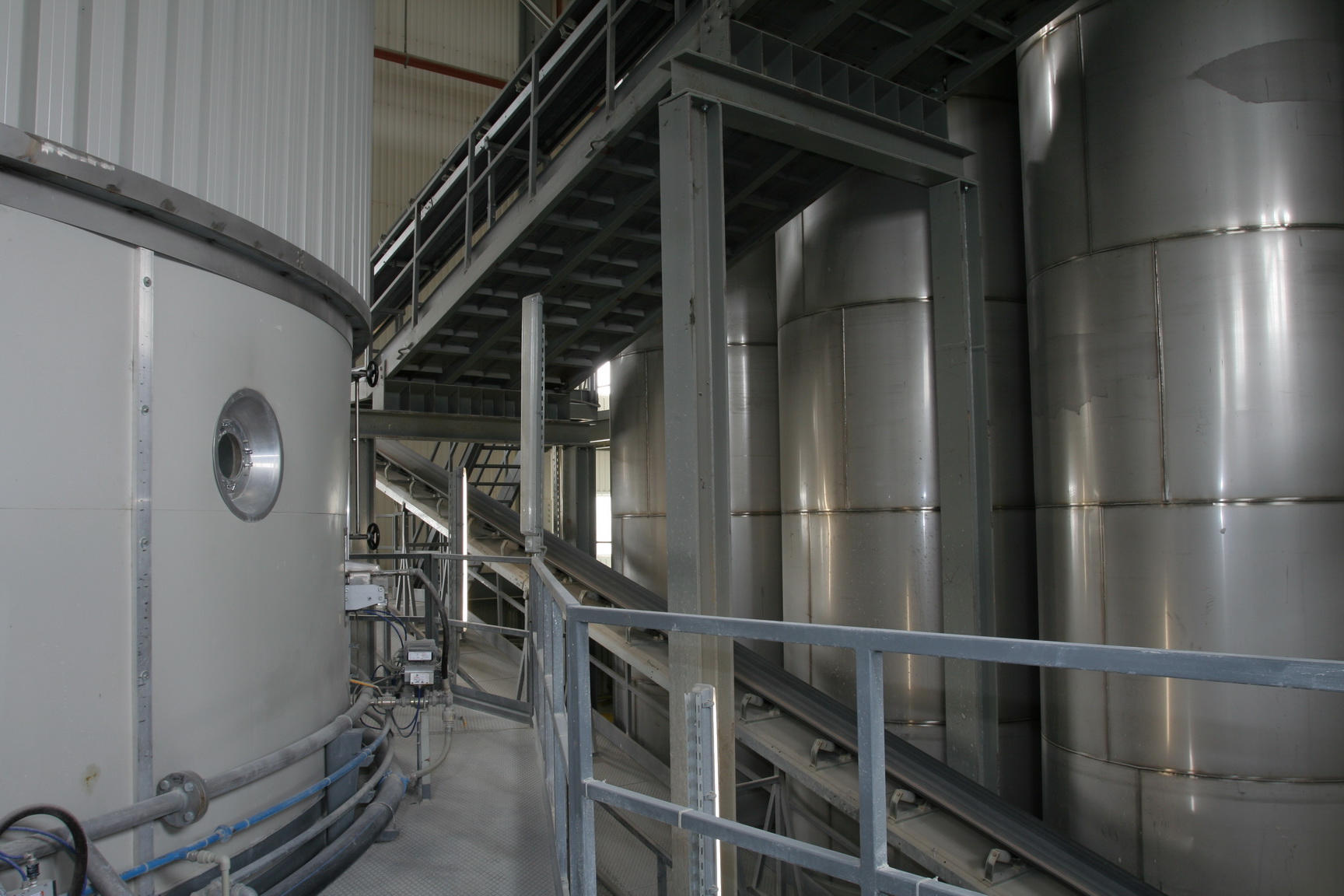 The mixing section of the components is designed and assembled on the basis of the most efficient mixing machines of HOSOKAWA (Japan) and Maschinenfabrik Gustav Eirich GmbH & Co (Germany). The dosing devices developed on the basis of SCHENK's sensors and SIEMENS' electronic units ensure accurate batching of the ceramic bodies' components before mixing. Controlled Automatic Process Control System on the basis of SIEMENS' industrial controllers allows to produce a wide range of dry and plastic bodies in accordance with customers' requests, as well as by the original recipes developed by the technological service.
---